Retread tires, sometimes known as recap tires or remolded tires, have undergone a remanufacturing process to replace the worn tread on used tires with new tread to help extend the life of the tire. Retreads account for nearly one-half of all replacement tires in the North American truck tire market. They can be used on all Drive and Trailer positions as well as on steer positions in non-passenger transport vehicles.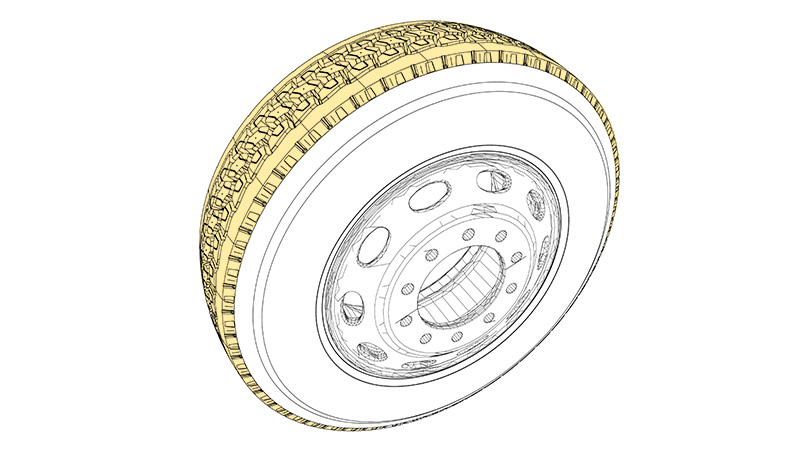 Benefits of Retread Tires
Whether you retread your own tire casings or purchase them from a dealer, using retreads has a few notable benefits. Retreading tires is economical and environmentally friendly. Plus, retread tire quality is now better than ever.
Economical Benefits
Retread tires perform like new tires, but for a fraction of the cost. Retreads sell for about 30 to 50 percent of the comparable new tire price — a significant savings for fleets. And if you're looking to save on retread fuel efficiency, choose the Bandag FuelTech line of tires. SmartWay verified FuelTech retread products are among the lowest rolling resistance retreads available, with fuel efficiency benefits that meet or exceed many new tires.
Environmental Benefits
Producing Bandag retread tires uses 30 percent less energy and 15 fewer gallons of oil compared to new tires. We retread more than 800 tires per hour at Bandag, keeping about 7 million tires out of the waste system per year — that's approximately 300 million tires since our formation in 1957.
Myths About Retread Tires
Along with retread tire benefits, there are also retread tire myths and untruths. You may have heard myths about the quality, reliability, and longevity of recapped tires, asking questions like "Are retread tires safe?" or "How are retread tires made?" With new tire retreading tools and manufacturing methods, retread tires have improved significantly in recent years and are a viable option for fleet tires, truck tires, airline tires, and more. To get an idea of how retread tires have improved, take a look at a few common myths and reconsider the facts for yourself.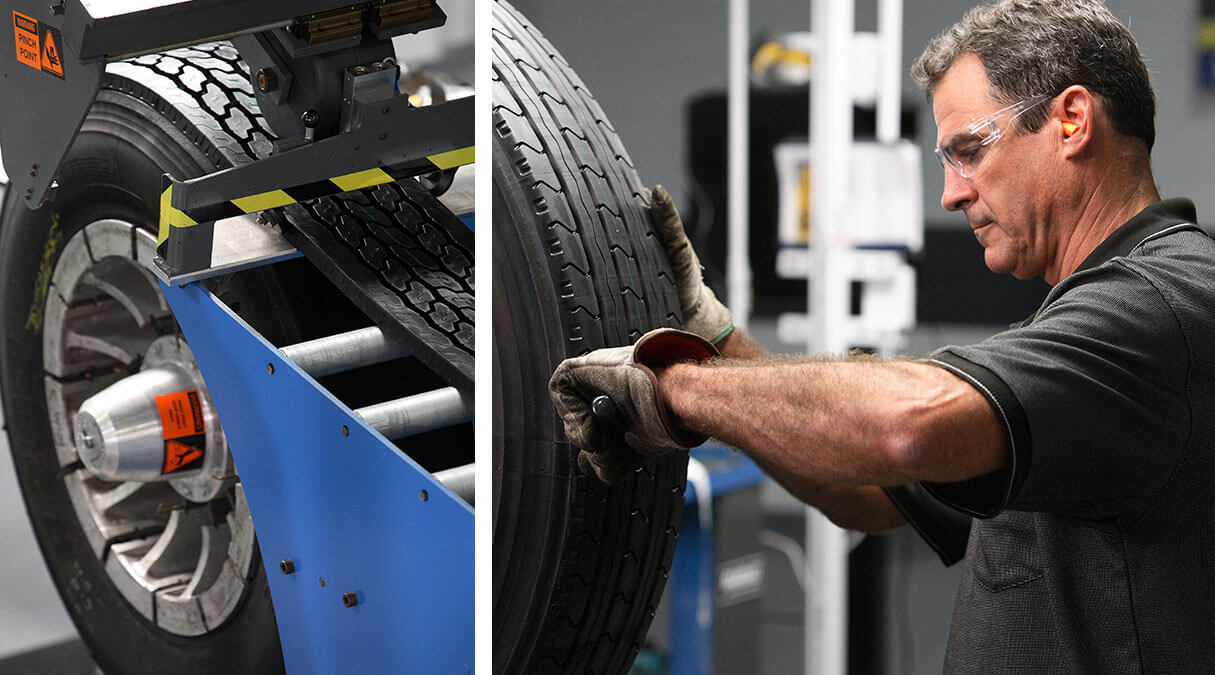 Myth #1 - Retread Tires Aren't Safe
Some people think that retread tires don't have proper structural integrity because new tread is molded over used tire casings. But casings on properly maintained tires don't experience the level of wear that tread does, so it's perfectly safe to retread the casings to extend their life.
Myth #2 - Remolded Tires Are Ugly
The appearance of a finished remolded tire has a lot to do with the skill and thoroughness of the retreader. That's why truckers choose high-performance retread truck tires, like Bandag, that have the quality looks of a new tire.
Myth #3 - Only New Will Do
For some, tire newness is important. However, for the budget-conscious or environmentally conscious fleet manager, retread tires are a good choice and last as long as most new tires. You can expect today's new breed of Bandag retreads to perform equal to, if not better than, a quality new tire. And they'll certainly outperform a cheap one.
Myth #4 - Retread Tires Get Bad Mileage
A quality retread delivers mileage on par with many new tires. Just as new tire mileage varies widely, so does recap tire mileage. The variation is attributed to a complex mix of tread compounding, tread weight, tread design and casing structure. But remember that proper tire maintenance is key to efficient mileage.
Myth #5 - Heat Kills Retread Tires
Heat can ruin any tire, new or not. In most cases, heat buildup is due to under-inflation. That's why proper inflation is so important, no matter what kind of tire you're running.
Make the Switch to Retread Tires
It doesn't take a genius to understand the benefits of retread tires. It's basic math. Retreads are better on your budget. They're better for the environment. And they're better for your business, because they keep your trucks rolling. It all adds up to a smarter tire solution. Use our Savings Calculator to see just how much you could save using retread tires or, if you're ready to buy, find a Bandag dealer near you.