Back to Press Room
Bandag Marks 60th Anniversary
with Launch of Built for BetterTM
Global leader urges fleets of all sizes to choose retreads over disposable new tires
Apr 10, 2017 Nashville, Tenn.
Bandag®, a business of Bridgestone Americas, Inc. dedicated to the research, development and manufacturing of premium retreaded tires, is marking its 60th anniversary with the launch of a new global campaign designed to reinvigorate the retread category. Called Built for Better, the platform will unite the Bandag brand globally and position retreads as an innovative, sustainable business solution for fleet customers of any size.
"We continue to invest in the Bandag business to further strengthen our retread performance — from advanced rubber compounds that leverage the latest Bridgestone technology to advanced siping that improves wear performance," said Joseph Saoud, president, truck bus and retreads, Bridgestone Americas Tire Operations. "The quality of Bandag retreads is getting even better at a time when there are more low-quality tire alternatives coming into the market. For fleets looking to maximize tire performance and drive cost savings, retreads are the smartest choice."
The Built for Better campaign builds on the strong leadership of Bandag in the retread category. Founded in 1957, Bandag pioneered the commercial truck tire pre-cure retreading process. Today, the business continues to lead the industry globally with premium offerings that keep customers on the road as safely, efficiently and economically as possible. Bandag retreads help fleets maximize their total tire program and achieve greater cost-efficiencies in an increasingly competitive market.
"A brand is a promise, and our promise to the market with Bandag is Built for Better," said Eric Higgs, vice president of commercial marketing, Bridgestone Americas Tire Operations. "Bandag is one of the best stories we have to tell at Bridgestone, and we are going to do it in a way that changes the game for the retread industry."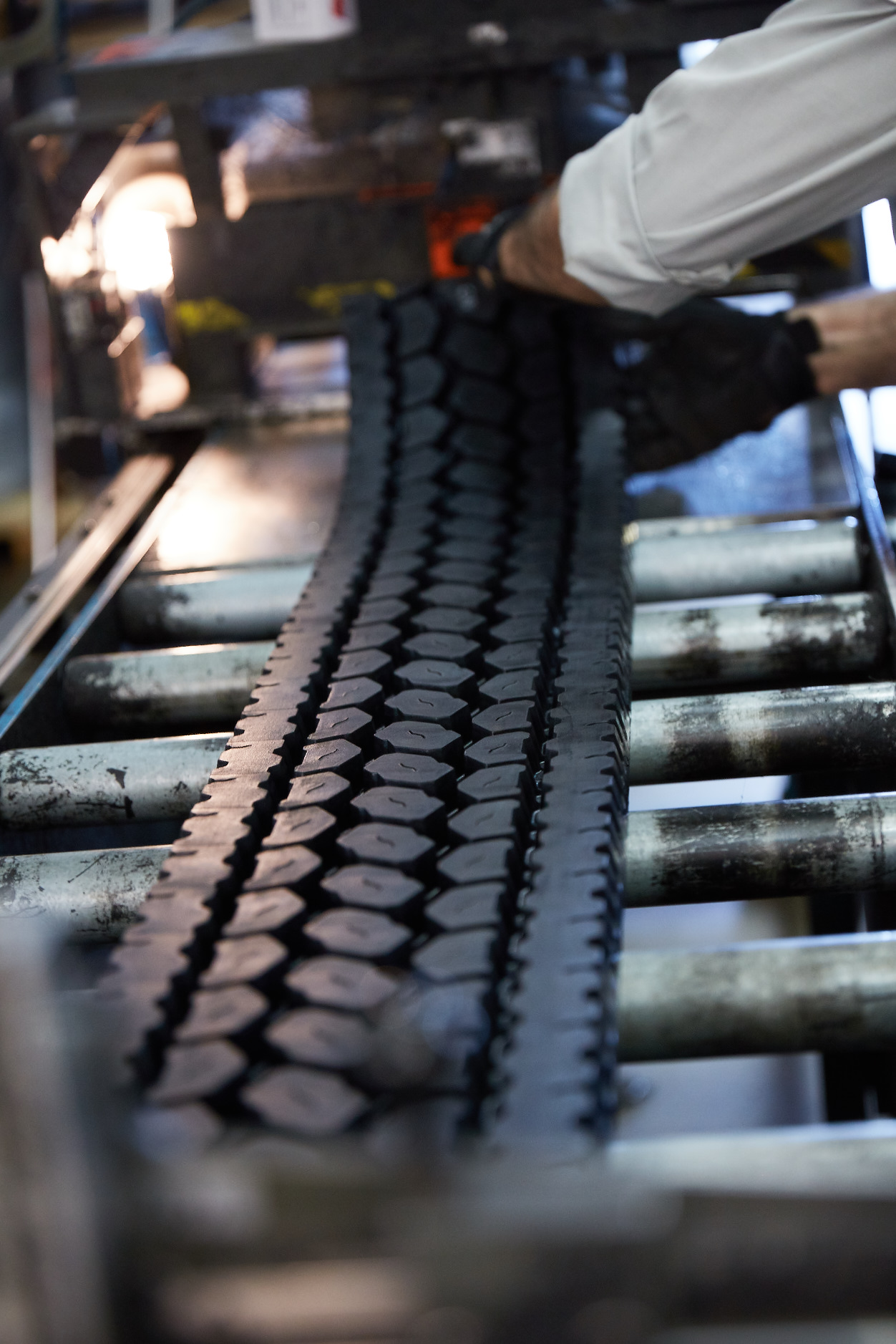 In addition to cost-savings and reliable performance, Bandag retreads deliver significant environmental benefits. Producing a Bandag retread requires only seven gallons of oil compared to 22 gallons of oil required to manufacture a new tire. Across its 60 years, Bandag has kept an estimated 300 million tires out of the waste stream and saved up to four billion gallons of oil.
"The use of Bandag retreads was a sustainable business practice before sustainability was of worldwide importance, and we continue to raise the bar today," said Ben Rosenblum, Bandag director of marketing, Bridgestone Americas Tire Operations. "Couple that with the tens of thousands of jobs the retread industry supports in the U.S. and Canada, and it's clear that retreads are the most responsible choice environmentally and economically."
The world's largest fleets know the benefits of retreading and many trust Bandag as their premium retread partner. Bandag has more than 650 franchise dealers doing business on six continents. In North America, Bandag franchise dealers operate the largest network of repair and service facilities with more than 240 retread manufacturing plants and 1,700 points of service.
To learn more about how Bandag is delivering better business solutions and the Built for Better platform, visit the Bandag Research Center at Bandag.com/Better.
---
About Bridgestone Americas, Inc.:
Nashville, Tenn.-based Bridgestone Americas, Inc. (BSAM) is the U.S. subsidiary of Bridgestone Corporation, the world's largest tire and rubber company. BSAM and its subsidiaries develop, manufacture and market a wide range of Bridgestone, Firestone and associate brand tires to address the needs of a broad range of customers, including consumers, automotive and commercial vehicle original equipment manufacturers, and those in the agricultural, forestry and mining industries. The companies are engaged in retreading operations throughout the Western Hemisphere and produce air springs, roofing materials, and industrial fibers and textiles. The BSAM family of companies also operates the world's largest chain of automotive tire and service centers. Guided by its One Team, One Planet message, the company is dedicated to achieving a positive environmental impact in all of the communities it calls home.
Contact us for more info